Home » Labelling machine
Why choose Tin Dan's labeling machine?
With more than 15 years, Tin Dan is known as the leading unit of quality decal labeling machine with durability, high stability and professional technical services. We are your trusted destination for tailor-made labeling solutions.
In addition to providing the best quality high-end labeling machines, Tin Dan also has outstanding strengths in implementation planning, consulting and service throughout the cooperation process. We always have 100% new machine, can deliver fast in 2 weeks; Standard 1-year warranty.
The most modern
Compact design, easy to adjust
Reliable
Always committed to quality from beginning
Lasting
Durable, accurate even at high speeds
Dịch vụ
 Always available 24/7 support and lifetime maintenance.
Now, Tin Dan is a strategic partner of Herma (the leading labeling machine factory in Germany) in Vietnam and has successfully implemented many labeling machine designs with features suitable for manufacturers machines in Vietnam and Southeast Asia. 
From 2022, we will deploy the Herma 500 labeling machine with its compactness, outstanding stability, usable for all types of machines. It helps to reduce machine downtime to the maximum.
Optimal labeling machine for business
Tin Dan's bottle labeling machine is constantly updated with technology from Germany and Korea, so it can meet most of the requirements for labeling roll decals for many different product packages. It helps optimize speed and productivity, reducing the wear rate of the machine to the lowest level. It is also the most durable and stable bottle labeling machine.
Define your requirements

Let us know your business requirements for the labeling machine and the necessary notes, we will make the best labeling plan based on your packaging model and labels. If you require technical information, our technicians will evaluate and analyze these requirements to deliver the best labeling machine.
Quote and order

Then we will send you the most complete and detailed quotation. And we will work on your commitments on all projects.
Make machine design as required

Most of our machines are custom designed. We design for each project after approving the quotation. All information about the project will be shared continuously by our machine design team. With difficult requirements, we will try many ways to choose the most optimal solution.
Installation and Operation

Finally, the machine is brought to your factory for installation and operation under the supervision of technical staff. All important information on the machine is shared through drawings, instructions for use, and certificates of CE, GMP, …

Free machine maintenance support

"The machine is still working, we are still responsible for your business". We support machine inspection for factories during operation.
Ms. Violet – CEO
Customer satisfaction and Tin Dan's reputation are the guiding principles in all my decisions.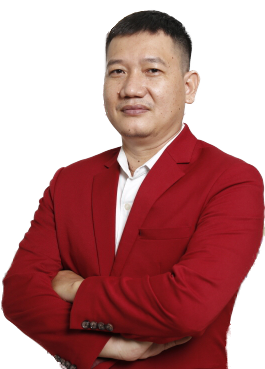 Mr. Phi H -Technical Manager
Clear communication from the outset, and commitment to quality throughout the partnership is what defines our values.