Home » Anti-counterfeiting labels » QR code anti-counterfeit label
What is QR code anti-counterfeit label ?
QR code anti-counterfeiting label is a kind of anti-counterfeiting label that uses digital technology to encode product information into the QR code on the label. Everyone can check the product information by using a smartphone to scan this QR code. Each QR code label has a unique code created by an algorithm confirming the uniqueness of the label. When you scan the QR code, you can get encrypted information such as origin of product. And you can easily confirm whether it is genuine or not.
Scratch-covered QR code labels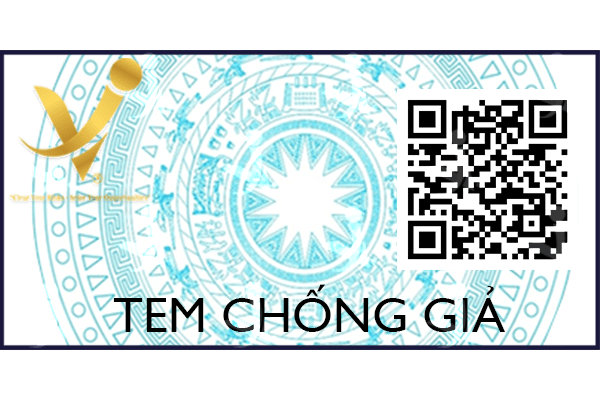 Structure of a QR code anti-counterfeiting label
Anti-counterfeiting QR code labels are made from easy-to-find materials such as breakable paper, conventional paper, metal decals, hologram labels, etc… Depending on the need as well as product media, you should choose the appropriate label material to minimize the reuse.
Types of QR code anti-counterfeit label
There are various types of QR code anti-counterfeit label:
QR code labels are produced by breakable paper, conventional paper, metal decals, hologram labels, etc
QR code anti-counterfeiting labels using hologram labels have many advantages. They can bond strongly on tough media, which breakable paper can't. They have an eye-catching form to attract consumers and help businesses improve their sales. You can easily recognize them with your eyes.
There are fix QR code labels, dynamic QR code labels. Common QR code labels can be scanned with common applications, and specialized QR code labels can only be scanned with specialized applications.
QR code anti-counterfeiting labels use an SMS authentication system and prints the serial code on the label to enhance security. And they are meant to protect businesses and consumers against counterfeiting.
In addition, they can also incorporate other anti-counterfeiting technologies such as heat, water and light technology to limit the possibility of labels being counterfeited.
Be careful when applying QR code anti-counterfeiting labels for security purposes
You can find a variety of QR code labels with holograms (QR code anti-counterfeit labels) on various product packaging, such as wine packaging, electronic products, auto parts, CDs,… Using them can prevent products from counterfeiting effectively and provide the most accurate traceability. However, QR codes are not for security because QR codes and even verification links can be copied or faked. Therefore, businesses need to consider when using anti-counterfeiting QR codes as main purpose of security.
Why should choose Tin Dan's anti-counterfeiting QR code label ?
Tin Dan's QR code labels have a more prominent feature than other types, which is the use of advanced e-beam hologram technology on labels. This technology not only creates a unique reflective effect, but also creates very comprehensive hidden security features with extremely high resolution. You can recognize labels by naked-eye easily and quickly and this is an extremely difficult security product to copy. Hologram designs are internationally valid, protected by the IHMA association based in London, UK.
To better understand about QR code labels and effective anti-counterfeiting solutions for businesses, please contact Tin Dan. We will answer your questions and requests as soon as possible.
QR code anti-counterfeit label
Anti-counterfeiting solutions are applied in many industries